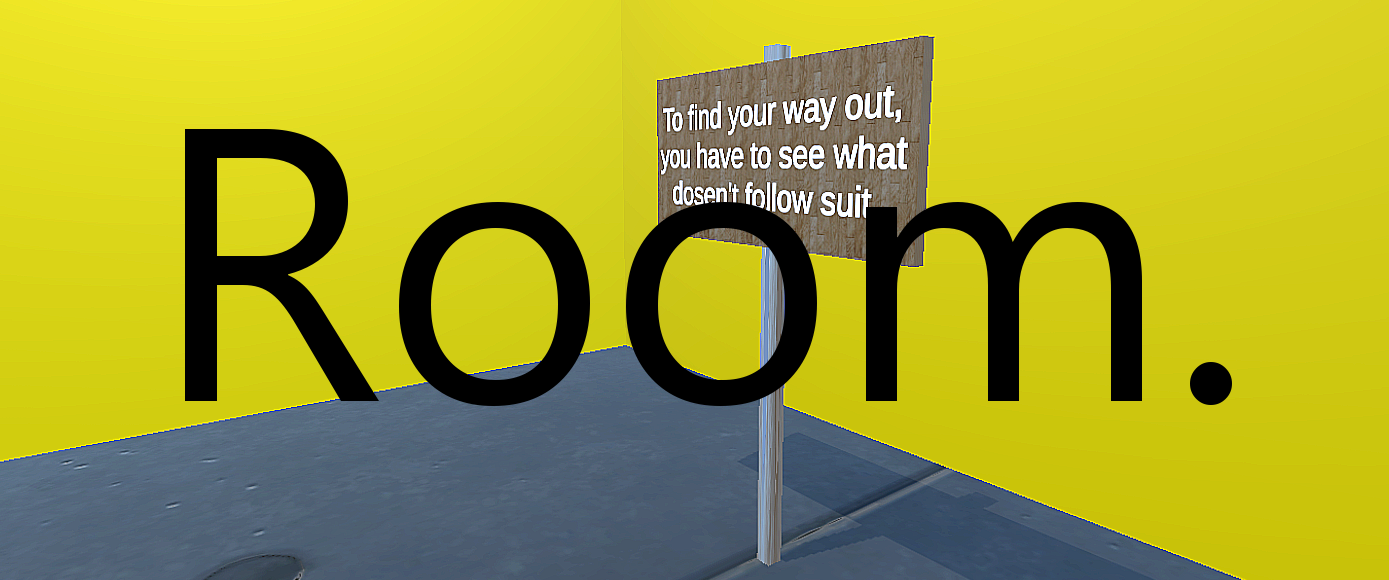 Room. (Full Version.)
A downloadable Room. for Windows
Room. is a kind of "Escape the Room"-esque puzzle/ simulator. That instead of objects to help you, you have many signs that show you the way to ultimate victory. But in a slightly cryptic and poetic way. The game was made by one man, Collin Lewis, that maybe not be done with this just yet...
Use "WASD" or the Arrow Keys to move around, look around with the mouse. You'll find there is a purple box on-screen. You can access the menus and such by holding "Space" (to unlock the mouse) and clicking on it, you can access the main menu and back to the game.
See the latest Devlog for news and updates!
Install instructions
You are going to be downloading a zip file, unzip it, then click on the one with the swirly icon and than the game will be open. Please remember, hold space to unlock your mouse and click on the tiny purple box on-screen. then you can access the menus and such.